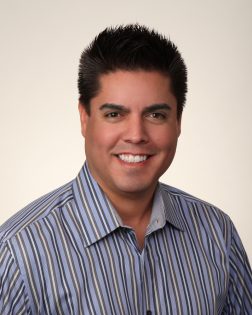 It's our pleasure to introduce you to Veto! He's an Escrow Officer at our Glen Oaks Escrow Sherman Oaks office. He's been with us for over 16 years, and we've been extremely grateful for him since Day One!
Veto is not only an immense resource for all things escrow, given he's been in the industry for nearly three decades, but he also has a genuine passion for ensuring clients have the most stressful escrow experience possible!
Meet Veto.
---
What is your favorite thing about working at the company?
The quality people/co-workers, company culture, and amazing owners.
Tell us what a typical day at work for you entails.
All facets of escrow processing and coordinating with my assistant.
How long have you been in the industry?
24 years
What is the one thing you can't resist?
The smile and laugh of my son.
What's the best book you've ever read?
Oh the Places You'll Go by Dr. Seuss.
What motivates you?
My family, my continued love of the industry, learning new things and perfecting the process.
If you had to eat one meal every day for the rest of your life, what would it be?
In-N-Out Double Double Animal Style.
If you could do another job for just one day, what would it be and why?
Professional Hockey Player because I love everything about the sport.
What's one item on your bucket list that you can't wait to check off?
Meet Eddie Van Halen.
---
Veto, on behalf of all of us at Pango Group, we wanted to thank you for your unwavering dedication to the team and our clients!