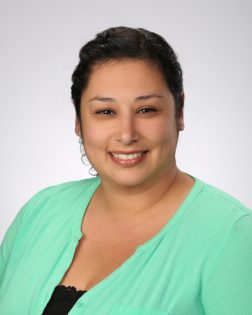 Today, we're excited to introduce you to Vivica! She's a Jr. Escrow Officer at our Glen Oaks Escrow office in Glendale.
For over five years, she has been a tremendous asset to our team and clients. Her positive attitude, willingness to go above and beyond on a daily basis and pristine attention to detail are just a few things that make her so wonderful.
Meet Vivica!
What is your favorite thing about working at the company?
The people and the family vibe of the company. Escrow is escrow no matter where you work! For the amount of hours we put in during a day or week (you pick), a person has to like where they work. For me it's like working for the "Disneyland" of escrow companies, at least that how I explain it to my husband.
Tell us what a typical day at work for you entails.
My day starts with emails and phone calls from there it's a busy, fun-filled day processing escrows. It can be anything from clearing title to preparing amendments, it's my job to make sure the checklist is complete before loan documents arrive in escrow. Before I know it, it's 5:30 and time to start putting the finishing touches on the day before its time to hit the freeway!
What motivates you?
My 3 Boys – showing them that hard work and patience pays off!
How long have you been in the industry?
16 years
What is the one thing you can't resist?
I need to be doing something, it could be anything from being out with my boys to home crafting projects.
What's the best book you've ever read?
Any of the Liane Moriarity books right now.
If you had to eat one meal every day for the rest of your life, what would it be?
Pasta – Italian food in general
If you could do another job for just one day, what would it be and why?
Party Planning – I think for me, it's just a stress reliever and a creative outlet. When you do escrow for a living you need to make plan B stress free and the complete opposite of reality.
What's one item on your bucket list that you can't wait to check off?
Visiting every NFL football stadium to watch a game.
---
Vivica, on behalf of all of us at Pango Group, we wanted to thank you for your dedication, passion and all that you contribute to our team and clients! We are beyond grateful for you and look forward to many more years together.