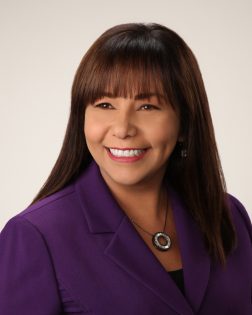 We're excited to introduce you to Sally! She's a Sales Rep at our Glen Oaks Escrow Glendale office and has been with us for nearly a decade.
Sally's dedication to our team and clients are evident in her daily work and her motivation to help grow our organization and help individuals with their escrow needs is beyond commendable.
Meet Sally.
What is your favorite thing about working at the company?
It feels like family.
Tell us what a typical day at work for you entails.
Out in the field five days a week.
How long have you been in the industry?
I have been in sales for over 26 years and in escrow sales for seven years.
What is the one thing you can't resist?
Buying shoes and handbags.
What's the best book you've ever read?
The Help
What motivates you?
My family motivates me.
If you had to eat one meal every day for the rest of your life, what would it be?
Sushi
If you could do another job for just one day, what would it be and why?
Preschool teacher
What's one item on your bucket list that you can't wait to check off?
Travel to Japan
---
Sally, on behalf of all of us at Pango Group, we wanted to thank you for your service! We're extremely thankful for you and all that you do.