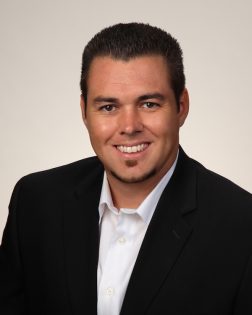 Meet James! He's an Escrow Officer at the Glen Oaks Escrow office in Glendale and has been with us for nearly a decade. James is one of those human beings that you can honestly say to yourself, 'it really is such a pleasure to work with him."
James works hard each and every day to ensure that escrows are managed efficiently and that our clients are beyond happy after closing! His genuinely caring nature and motivating, positive attitude are apparent in everything he does.
We are truly grateful to have James on the team and look forward to many more decades together!
---
What is your favorite thing about working at the company?
Everyone at the office is great to be around.
Tell us what a typical day at work for you entails.
Lots of emails/phone call and managing my team.
What motivates you?
Providing for my family and doing our best to help our clients have a smooth transaction. Getting their families into their new homes.
How long have you been in the industry?
16 years.
What is the one thing you can't resist?
Music…I have music on with almost everything I do, it just always makes the mood better, and it helps motivate me too. 
If you had to eat one meal every day for the rest of your life, what would it be?
I would have a good cheeseburgers or pizza even though I probably wouldn't live a long life eating that every day.
If you could do another job for just one day, what would it be and why?
I love basketball and old cars so most likely working in the NBA or at a custom car shop. Why basketball? Because I've enjoyed playing the sport most of my life and have always been a big NBA fan. Why a custom car shop? Because I have an old car myself and really love working on it & driving it on the weekends to shows or wherever with the family.
What's one item on your bucket list that you can't wait to check off?
Traveling to Fiji would have to be one.
What's the best book you've ever read?
Hard to say what my favorite is, but I like motivational books and would have to say "How to win friends and influence people" is one of my favorites. Thanks to Jeff Russell for getting me to read more and referring great books.
---
Thank you, James, for everything you do in your role! We know that our clients appreciate you just as much as we do.