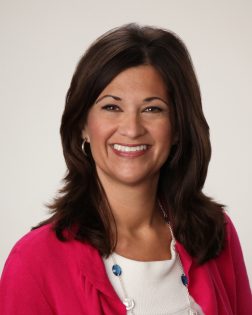 It's our pleasure to introduce you to Cynthia!
She works at our Glen Oaks Escrow Valencia Office as an Escrow Officer specializing in commercial, bulk sale, residential and mobile home escrows and has been with us for four awesome years.
Cynthia is truly an expert at what she does and works hard every day to go above and beyond the call of duty for both clients and her team.
Meet Cynthia.
What is your favorite thing about working at the company?
The great people that make improving what we do, how we do it, and how we can improve a top priority. I appreciate working in a supportive environment, where I feel encouraged to stretch and grow. Taking care of my clients is easier, with a great company behind me.
Tell us what a typical day at work for you entails.
I try to be the main point of contact for the clients I work with. My team is awesome, and we work together to get the escrows processed. I do the troubleshooting (when it is required), and try to make marketing a little part of every day.
How long have you been in the industry?
31 years (yikes!) It is truly all I know!
What is the one thing you can't resist?
Being in the spotlight, so this is great!
What's the best book you've ever read?
That's a very tough question. I enjoy novels, and reading the classics. Really love John Steinbeck and Jane Austen. I really love Henry David Thoreau as well.
What motivates you?
I enjoy the challenge of complex escrows, where I feel like I personally made a difference. I love it when principals (not just agents or lenders) bring deals back to me over the years. I try to approach my work from the place of really helping people. I really enjoy seeing families getting into a new home, clients starting a business, or people closing difficult chapters. We see it all!
If you had to eat one meal every day for the rest of your life, what would it be?
Peanut butter in any way.
If you could do another job for just one day, what would it be and why?
I would love to be a singer/songwriter and be able to play piano and guitar. I sing with a lot of talented musicians, and I am in AWE of the gift of music.
What's one item on your bucket list that you can't wait to check off?
Seeing my kids successfully navigate into happy, safe, healthy adulthood, so I can relax! (is that possible?)
---
Cynthia, thank you so much for everything you do on a daily basis! We look forward to many more years of having you on the team.