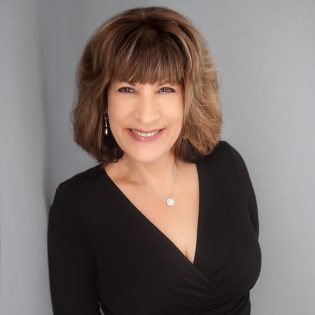 Marcine Kline serves as a Senior Escrow Officer and Branch Manager at our Glen Oaks Escrow Sherman Oaks office, and we're sure lucky to have her!
Marcine has been with us for just over a year, but has been in the escrow industry for nearly four decades.
So, to say that her knowledge and expertise is vast would actually be an understatement!
On a daily basis, Marcine works to ensure that, even the most challenging escrows, close smoothly and that our clients are beyond happy with their experience at Glen Oaks Escrow.
Meet Marcine!
What is your favorite thing about working at the company?
Positive attitude of everyone behind the scenes helping to support what we do. I Iove our mission, vision, values.
Tell us what a typical day at work for you entails.
Respond, respond, respond, to emails, staff and clients. Anything requiring down time and thought is done at home starting at 5am.
What motivates you?
I think there's always a thrill to get the next deal in and opened and also in closing. Challenging transactions and making all people happy in the escrow.
How long have you been in the escrow industry?
August 22, 2017 is my 40th anniversary in escrow!
What is the one thing you can't resist?
Sugar
What's the best book you've ever read?
Pillars of the Earth by Ken Follett
If you had to eat one meal every day for the rest of your life, what would it be?
Pizza
If you could do another job for just one day, what would it be and why?
Work in the TV or movie industry as a grunt–for the fun.
What's one item on your bucket list that you can't wait to check off?
A two-week, 5-star vacation in Italy.
---
Marcine, on behalf of the Pango Group family, we want to thank you for all of your hard work, awesome attention to detail and for taking care of our clients