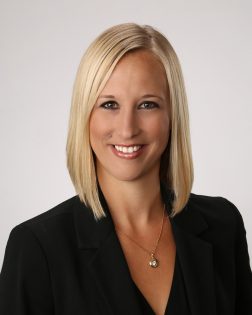 Today, it's our pleasure to introduce you to Jennifer. She's an Escrow Officer at our Glen Oaks Escrow office in Encinitas, and to say she's awesome at what she does would be an understatement.
Jennifer has been with us for nearly two years, and there's not a day that's gone by that she hasn't shown an immense amount of dedication to our team and clients. Her genuine passion and extensive escrow knowledge are evident in each and every task she manages. So, of course, we're grateful to have her as part of the Pango Group family.
Meet Jennifer.
What is your favorite thing about working at the company?
My favorite thing about Glen Oaks and Pango Group is the overall atmosphere of kindness, grace and good will. The rewards of working for a moral and ethical company are immeasurable to me.
Tell us what a typical day at work for you entails.
My typical day includes assisting clients both by phone and in person to simplify the escrow process and answer any questions or concerns that the client may have.
My team and I work diligently to schedule closing of escrow with the title company and lender (as applicable) and work on a variety of scenarios that arise throughout the escrow process and work efficiently to obtain all necessary items for closing the file. On a daily basis, I work to find new ways to improve our clients' escrow experience and to enhance the lives of those we work with both in escrow transactions and in my business relationships.
How long have you been in the industry?
I have been in the escrow industry for 14 years.
What is the one thing you can't resist?
I can't resist driving down Coast Highway on a sunny day (and even on not so sunny days).
What's the best book you've ever read?
Crime and Punishment by Dostoyevsky
What motivates you?
I strive to provide the absolute BEST escrow experience possible. My favorites words to hear at the close of escrow are: EASY, EFFORTLESS and EFFICIENT
If you had to eat one meal every day for the rest of your life, what would it be?
Pizza. There's not even a close 2nd place answer!
If you could do another job for just one day, what would it be and why?
I would be a medical doctor for a day. I would love the opportunity to help someone who is ill.
What's one item on your bucket list that you can't wait to check off?
My trip to Lambeau Field is my bucket list item that I am SO excited to check off my list!!!!
---
Thank you, Jennifer, for all that you do. Your dedication and desire to ensure our clients are your top priority is something we're so thankful for. We look forward to many more years together!