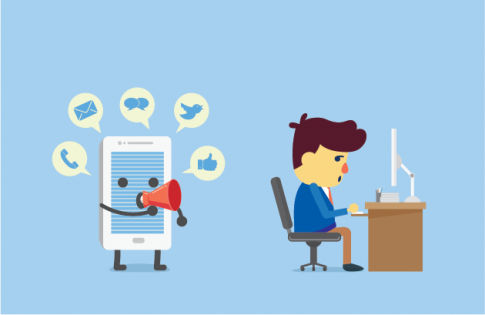 We can all agree that our cell phones and computers are our lifelines to our businesses, but at the same time, they can also be huge distractions!
From Facebook to text messages to incoming calls, our cell phones and computers sometimes end up taking control of our days.
The good news? There are some awesome tools that can help you increase your productivity, reduce distractions and manage your day better.
Airplane Mode

Strategically integrate Airplane Mode times into your day so you can mono-task and get more done! But what if you're expecting a very important call from a specific client? Just set your phone to 'Do Not Disturb' and make that contact as "Allow Calls From."  
StayFocused
A great extension for Google Chrome that helps you stay focused on work by restricting the amount of time you can spend on specified websites. Once your allotted time has been used, these sites will be inaccessible for the rest of the day.
Spread the Word

If you have a team, assistant, friends or family that call or text at inopportune times, share your schedule with them. Ask them not to call or text (unless it's an emergency) during certain times of the day. Most people will be very respectful of this as long as they are aware of your needs.
We hope that these quick tips lead to a more productive you!