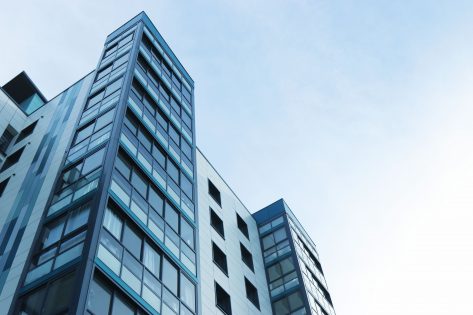 At one point in time, the golden rule for the amount of commercial space needed per occupant, but with more open work spaces and prices on the rise, many commercial renters and property owners are rethinking space allocations.
The first question to think about is what is the actual amount of useable square footage?

Useable square footage varies vastly between buildings and most offices have a "load factor,"  which is the percentage of useable square footage vs. rentable square footage.  
The difference comes from many buildings adding the common areas as a percentage of the rentable square footage. Most office buildings have a load factor between 15% and 18%, but certain types of buildings, like highrises, can be in the 20% range.  
So what does this mean?
Even though a tenant is paying for 1,000 square feet, their usable square footage may be far less. Meaning, although you may be paying for every 1,000 sq. ft. of rentable square footage, your useable square footage may be substantially less.
The actual layout of the space is also another huge factor.
Take this scenario into consideration:
If you build out an executive office at 16×16 (256 square feet) versus 12×12 (144 square feet), you could essentially be sacrificing space for an additional person. Although many buildings might restrict options for layouts, ensure you think through options before committing to a floor plan that could limit capacity or alienate your target tenant.
Depending on the types of tenants you might be renting to, a higher capacity might not always equate to being the best option. Why? Simply put, more people might equate to more power, heating, air conditioning and water usage, along with the need for more parking. These are aspects that should be considered, as they could have a pretty drastic impact on the big picture.
One other result of more occupants may be general wear and tear. Paint, flooring, use (and or abuse) of common spaces may result in having to do more repairs more often.  
Unfortunately, there is no 'right option' when it comes to purchasing, renting and/or maintaining commercial space since choices are highly impacted by a number of variables. It is important to, regardless of the building size, location or types of tenants, consider the various scenarios and options that can impact tenant retention and the return on your investment.
We hope that this post provides some food for thought that results in a profitable return on your investment!