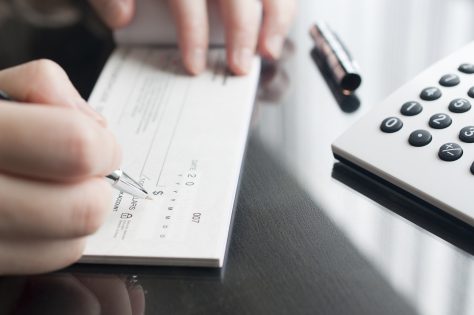 Question: I sold my home, and escrow is opening today.  Do I need to keep making my house payments during escrow?
Answer: Congratulations on selling your home!  Yes, house payments do need to be kept current during escrow, to preserve your credit, and to avoid late charges.
Good communication with your Escrow Officer is important.  During escrow, a payoff statement will be obtained by escrow from your Mortgage Company.  An updated statement will need to be ordered, if you make any additional payments after the statement has been issued.
What confuses many sellers is that mortgage interest is paid in "arrears".  This is the opposite of rent, which is paid in advance.   This means, when you make your 1/1/17 payment, you paid the interest that accrued from 12/1 to 12/31.  Many sellers are under the impression that if they made their 1/1/17 payment, interest would be paid to 2/1/17, and that is not correct.
Any mortgage payment that is due BEFORE the closing, includes interest from BEFORE the closing. So, to continue the example above, let's say our closing is January 10, 2017.  If the seller has already paid the January 1st payment, in escrow we will charge interest from 1/1/17 to 1/10/17.  If this same seller DID NOT make the January 1st payment, in escrow we will charge interest from 12/1/16 to 1/10/17, to be included in the payoff check to the Mortgage Company.
Another question you might have is "WHEN should I make my final house payment, if I am in escrow".  This is where a little planning and communication can really help.  What we want to avoid is an accidental overpayment to your mortgage lender, and we want to try to avoid any "holds" at the close of escrow.  As I mentioned above, we order a payoff statement, generally about two weeks before the close of your escrow.
Let's use the example above again.  The escrow is closing January 10, 2017.  The seller wants to make the January 1 payment, which according to his lender is not LATE until January 15, 2017.  If this seller makes the payment to close to the close of escrow (in the last 3 to 5 days before closing), it won't be possible for an updated statement to be obtained.  The Mortgage Lender could take a few days to "post" the payment, or the Mortgage Lender may want that payment held, in order to make sure the check clears.  The bottom line is, if you are going to make a payment close to the close of escrow date, pay it as EARLY as you possibly can, pay it electronically or in person (if you can), and let your Escrow Officer know as soon as possible, so that an updated payoff statement can be ordered.
Your Escrow Officer will be happy to let you know what your options are when it comes to payments due close to a closing date.  Taking the time to have that conversation will help avoid any confusion at closing.


Cynthia Moller
661.362.0400
cmoller@glenoaksescrow.com