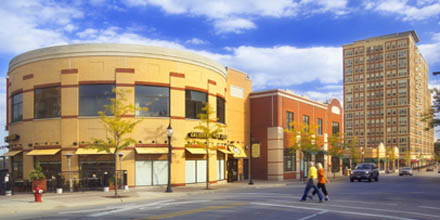 Question: I am representing a buyer on the purchase of a small business. Will escrow order all of the necessary licenses and permits required for the business, or transfer the seller's existing licenses and permits?
Answer: Most Federal, State and Local agencies of the government do not allow for the transfer of the seller's existing licenses and permits during the escrow for the sale of an existing small business.
There are exceptions, the most notably being a liquor or beer and wine license issued by the California State Alcoholic Beverage Control Department (ABC). An escrow is required for the transfer of any ABC license. The escrow company will play a fairly limited role in terms of the application process, but it is escrow that ultimately authorizes the transfer of the license. The forms most often drawn by escrow are: 1. Notice of Intended Transfer (also known as form 227), 2. License Transfer Request "Sign Off" (also known as form 211) and 3. Statement re Consideration Deposited in Escrow (also known as form 226).
The ABC will require numerous other application documents, including many containing personal identification and financial information of the buyer, which are not part of the escrow process.
For other types of licenses and/or permits, the State of California has a very helpful website called "The California Business Portal". This website contains a lot of information for small business owners, including links to the various State Agencies, and in some cases, Federal and Local Agencies, that require licenses and/or permits. There are even specific pages (under "Business Quick Start) which are dedicated to informing the business owner of what licenses and/or permits are required for the specific type of business, including restaurants and bars, retail stores, non-profit organizations, etc..
The webpage the California Business Portal is:   http://www.businessportal.ca.gov
The webpage of the "Business Quick Start" pages is:
http://www.businessportal.ca.gov/Business-Assistance/Start-a-Business/Business-Quick-Start-Guides#*
These webpages contain a wealth of information for new or existing business owners, and discuss different options available in terms of forming an entity (LLC or Corporation), choosing a business location, and financing a business.
A Bulk Sale or Business Opportunity Escrow is a very specialized type of escrow, and it is important to use an experienced escrow company, familiar with this type of escrow. Glen Oaks Escrow is a full service escrow company, and we look forward to serving your needs on your Business Opportunity and/or Liquor License transfers.

Cynthia Moller
661.362.0400
cmoller@glenoaksescrow.com