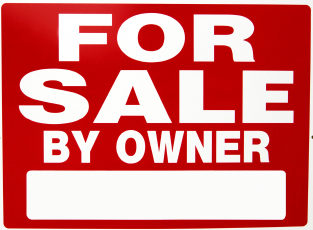 Most often, when a property sells, the transaction is negotiated and the purchase agreement is put together by the real estate agents representing the buyer and seller.  The real estate agents also act as the primary point of contact with escrow during the escrow process.  In contrast, a "for sale by owner" escrow does NOT have a real estate agent representing the buyer or seller.  As a result, the buyer and seller become the primary points of contact in the transaction and are responsible for providing to escrow all the parts and pieces needed for the escrow process to happen.  This post is intended to help clarify the responsibilities of the buyer and seller in escrow for sale by owner transaction.
To open escrow, escrow will need to receive the "terms of the sale" direct from the buyer and seller before escrow instructions can be prepared for signing.   Escrow does not negotiate terms between the Buyer and Seller or give legal advice, therefore, it is suggested the buyer and seller meet (prior to making an appointment to open escrow) and discuss the terms and write up their "Agreement", spelling out what has been agreed to, including the sales price, closing date, who pays for what closing costs, etc.  By having this information in written format, any misunderstandings of what was verbally agreed to when they come into escrow will be avoided.  Escrow does not provide the "Agreement Form" but can refer them to (a) their attorney, (b) store that carry forms or (c) going online for possible Purchase of Real Estate Property forms that would be helpful to them.
What to Bring To Escrow in a For Sale By Owner Transaction:
Copy of the written Agreement between the buyer and seller spelling out the terms
Seller is to bring copy of their loan coupon for any loans to be paid off at closing
Seller is to provide name of homeowners association &  management company (if applicable)
Buyer to bring earnest money check payable to "escrow", which will be deposited into Escrow Company Trust Account
Buyer's Actions involving New Lender Requirements:
Buyer gives a  check to the new lender covering credit report and appraisal costs
New lender will require substantial documentation from the buyer in order to give loan approval.  Since what will be required may vary among lenders, the buyer will work directly with the lender as to the documentation the new lender requires
Seller's Action involving New Lender Requirements:
Seller needs to be available for appraiser to have access to property in order to complete the appraisal required by the new lender
Escrow Company's initial contact with New Lender:
Provides a certified copy of all written agreements and escrow instructions presented to the escrow officer by both buyer and seller
Escrow Officer works closely with the new lender, supplying additional documents as required by lender including estimated closing statements
Options Available to the Buyer:
Professional home inspection
One year home warranty policy
Termite Inspection
Seller is Responsible for Providing:
Copy of Homeowners Association documents, if applicable  (escrow will order for seller through the management company)
Provide Buyer with Seller Transfer Disclosure Statement if property is 1 to 4 single family  (forms can be ordered through a Natural Hazard Disclosure Company)
Operable Smoke Detector (1 to 4 single family)
Water heater needs to be strapped (1 to 4 single family)
Grant Deed (will be provided by escrow for seller's signature to be signed before a Notary Public)
Deliver keys to Buyer direct
Buyer Responsibilities:
Opening deposit
New lender name and loan agent phone number
How you are going to "take title" to the property  (contact your CPA for advise)
Obtain fire insurance
Sign loan documents
Final closing funds in the form of CA Cashier's Check or wired funds
Duties that the Escrow Holder Will Perform:
Prepare escrow instructions and conveying documents  for signature of Buyer and Seller
Order preliminary title report from Title Company (to verify seller's ownership and any liens against the property)
Order any payoff statements on any deed(s) of trust(s) or other liens of record, that will be paid from Seller's proceeds at the close of escrow
Provide certified copies of escrow instructions and preliminary title report to Buyer's lender
Coordinate with Buyer's lender for signing of loan documents
Prepare Buyer's estimated closing statement  for signature (showing loan charges and other agreed to buyer's closing costs) and request balance of Buyers funds to be in the form of CA Cashier's Check or wired funds
Prepare Seller's estimated closing statement (showing payoff charges per written demand and seller's agreed to closing costs) for signature prior to closing
Send to Title Company the recording documents for closing and request lender's funds
After documents have recorded and escrow has received in writing all recording and payoff charges from the Title Company, escrow will then balance the file and disburse seller's proceeds and buyer's refund check and any other disbursements required
The escrow officer is the central point of contact for all the items required in the transaction as called for in the written agreement and escrow instructions.  The only exception would be the documentation the new lender requires directly from the buyer.
It is important for the buyers and sellers to provide the documentation needed by the escrow officer in a timely manner.  The escrow process will move more smoothly for everyone if the information required by the escrow officer is given at the beginning of the escrow.