Certified Escrow Officers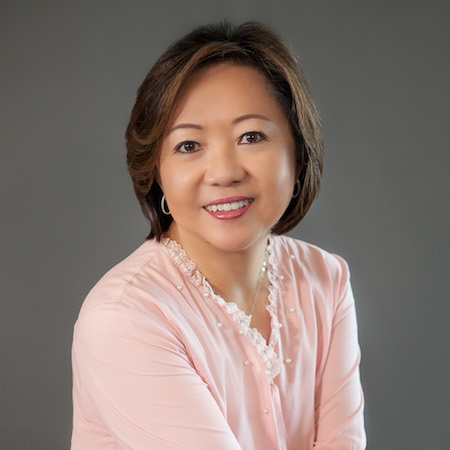 Read Bio
A veritable fixture in the real estate community, Alina Chu bring nearly three decades of escrow experience to her position as Escrow Officer for Glen Oaks Escrow. Her dedication and love of the business led to the opening of her own escrow company in 1986 which she operated with her sister and two other partners until it was sold to Land America. She joined Glen Oaks Escrow's San Marino office in 2010.
"I love the escrow business because I'm helping people attain something important in their lives," Alina offered. "Glen Oaks Escrow supports my efforts by delivering the best possible customer service and professionalism." Her extensive knowledge not only ensures clients have access to valuable information, but it also enables her to anticipate challenges that often come with more complex transactions. Alina's commitment to excellence has gained a loyal following of sales agents, rokers and home buyers alike. She handles commercial, residential, tract homes, REOs and short sales within the local community and is fluent in Spanish and Cantonese.
When she's not in the office, Alina divides her time between traveling, playing golf and supporting the Lending Hope Foundation, an international organization that provides micro loans to poverty-level entrepreneurs.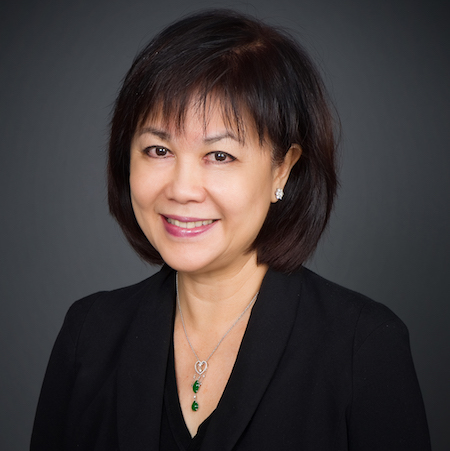 Read Bio
A specialist in bulk sales, tract homes, residential and commercial escrows, Betty Fong brings 20 years of experience to her position as Escrow Officer at Glen Oaks Escrow in San Marino.  Betty's background in real estate spans sales, construction as well as escrow.  This broad spectrum of experience has earned her incomparable respect in the industry.
"I've been blessed to find my true calling in escrow," she commented.  "It's a people business which I love.  I'm always meeting new sales agents, buyer and sellers  and Loan Brokers.  Glen Oaks Escrow provides the management, technology and knowledge that enables me to deliver the highest standards of service.  It's gratifying to be part of this friendly and professional family."   Betty attributes her success to open communications with clients and has repeat customers that date back more than a decade.  She is a member of the Escrow Association and speaks Chinese and English in addition to her native language of Spanish.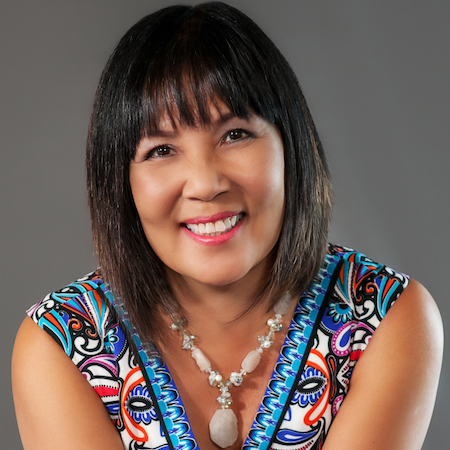 Read Bio
Tracey Okubo's earliest memories are shaped by her mother who was an escrow officer for more than 50 years. It was she who persuaded her daughter to give real estate a whirl over 40 years ago. Together, they owned and operated two independent escrow firms. Today, Tracey leverages that experience and business insight as an Escrow Officer for Glen Oaks Escrow in San Marino.
"I started out working for big title companies, but once I switched to escrow there was no turning back," commented Tracey. "There are so many different paths and interesting situations in escrow. I love unraveling problems, and here at Glen Oaks Escrow, we have the support system, technology and professional staff in place to provide unrivaled customer service." With her extensive title and escrow background, including working with Chase on more than 200 REO deals per month, Tracey provides her team with a rare storehouse of knowledge to expedite escrow transactions in today's increasingly regulatory environment. One of her greatest joys is working with different cultures. She is fond of stating, "It's not just escrow. It's helping people."  This sentiment has earned her a loyal clientele in the Chinese, Indian, Jewish and Hispanic communities among others.
From mother to daughter, escrow has passed down through the Okubo family. 16 years ago, Tracey's daughter joined her and the team at Glen Oaks Escrow, making it a three-generation family tradition.
Regional Escrow Operations Manager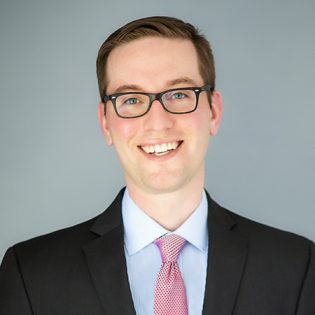 Read Bio
Chris Karas is a Regional Escrow Operations Manager at Pango Group and brings a wealth of passion and experience to his role. 
With a background in financial services and business relationship management, he works diligently to empower his team, while ensuring that all aspects of the transaction run smoothly to exceed client expectations. 
In addition, Chris possesses impeccable problem-solving skills, which allows him to continuously figure out solutions to often complex situations, assist his team in doing the same, and build even stronger internal and external relationships.  
In his previous role, Chris was awarded the Citizens of Excellence Award, which was given to the top 5% of employees within the company. This recognition only further illustrates his ability to successfully build relationships and support the Pango Group's mission, vision, and values. 
When Chris isn't working, he enjoys hiking, camping, golfing, and traveling to new places.