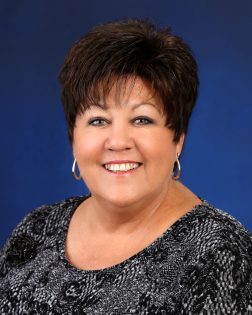 We're lucky to have found Rita! And, for over two years, there hasn't been a day that's gone by that we haven't been grateful for her.
Rita serves as Escrow Officer of Refinances at our Glen Oaks Escrow Laguna Niguel office, and each and every day, she goes above and beyond to ensure that each and every escrow transaction goes smoothly and efficiently.  
Meet Rita!
What is your favorite thing about working at the company?
The wonderful people I get to work with, not only in my office but the Brokers, Lenders, processors and everyone involved in the transaction.
Tell us what a typical day at work for you entails.
Monitoring emails

Processing files

Figuring closing statements

Getting loan documents out for signing

Balancing out files and closing them

Addressing any problems that might arise during the transaction and after it closes.
What motivates you?
Knowing that I am doing something good for others. Assisting or being a part of a group that is helping somewhat out, in what might be a bad situation they are in.
How long have you been in the escrow industry?
Since 1988
What is the one thing you can't resist?
Spending time with my family and Grandkids
What's the best book you've ever read?
The Walk Series by Richard Paul Evans… sorry not a classic 🙂
If you had to eat one meal every day for the rest of your life, what would it be?
Dinner
If you could do another job for just one day, what would it be and why?
Working in a Nursery. I love plants and working out in the backyard tending to them
What's one item on your bucket list that you can't wait to check off?
Don't have a bucket list
---
Thank you, Rita, for all that you do for our clients and team on a daily basis! We truly appreciate your hard work and dedication.