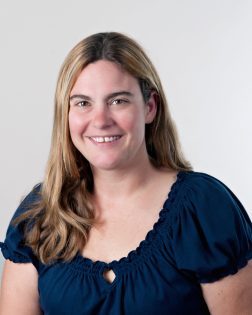 Dedicated and efficient are just two words that describe Jen Mendigutia!
Jen originally worked from our Glendale office, but lived in Oceanside. Talk about a haul! Yet, the traffic and distance didn't get in the way of her commitment to both her clients and colleagues.
Today, Jen works out of the Glen Oaks Escrow Encinitas office. In addition to managing traditional escrows, she also handles several large-scale relocation accounts. With the help of her two assistants, Jen has built her desk around being extremely client-focused and managing each and every transaction with pristine efficiency through paperless processes.
Jen is just one of those people that you know, as an organization, you're truly lucky to have found! Meet Jen.
What is your favorite thing about working at the company?
The feeling that I am part of something bigger and better!
Tell us what a typical day at work for you entails.
I start the day finishing up fundings in the AM, answering emails and phone calls throughout the whole day, disbursing files in the afternoon, setting up pre-fundings for the next day, and repeat.
What motivates you?
We are in an ever-changing industry; I love the challenge of finding new ways to solve new and old problems. I love using technology to make my day, and my client's day smoother.
How long have you been in the escrow industry?
20 years!
What is the one thing you can't resist?
Puppies
What's the best book you've ever read?
Hang Time by Bob Greene
If you had to eat one meal every day for the rest of your life, what would it be?
Sandwich
If you could do another job for just one day, what would it be and why?
The scoreboard operator of Wrigley field- because that is the best damn seat in the house!
What's one item on your bucket list that you can't wait to check off?
Visit Cuba
Jen, on behalf of everyone in the Pango Group family, we want to thank you for everything you do each and every day to support our clients and team. We're very lucky to have you!